When I was a little girl, all the little boys wanted to be Speed Racer. Me.... I wanted to marry Racer X.
I mean really... a brave man who saves the day....is tall and mysterious...what could be better?
My fascination with the idea of the masked or disfigured man was continued when I started reading the comic strip Brenda Starr. Basil St. John always showed at the right time to save Brenda.
As Vincent Parry in Dark Passage, Bogart spends a good part of the movie with his face covered in bandages. He has his face altered so he can find who really killed his wife. ( And having Agnes Moorehead as his nemesis doesn't hurt this movie either.)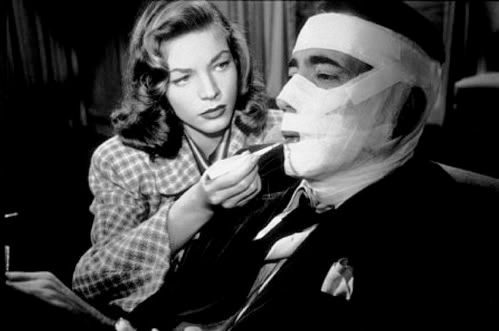 Henri de Toulouse Lautrec... well, he was talented, disabled and successful. What could be better?
I know from experience that being physically different makes me stronger and more unique. I can ....with effort survive just about anything. I like my fantasy and real men to be strong, brave survivors.
I guess I grew up to see the different and the mysterious as the spice of life.