: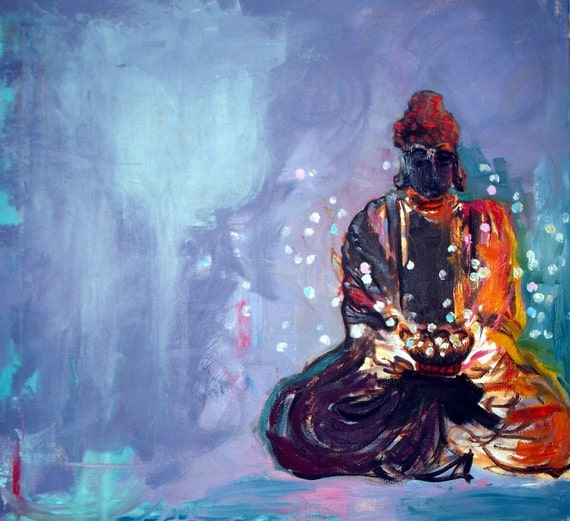 Naturally many people first get interested in Buddhism because they are seeking peace and happiness for themselves.
But Buddhism teaches that, to obtain long-lasting peace and happiness for yourself, you need to help the people around you to obtain peace and happiness too. One reason is that we all affect each other so much. Other people's troubles can soon become your troubles.
If you are to truly follow Buddhism, your motivation needs gradually to change. You need to become less interested in how Buddhism can make you happier and more interested in to how Buddhism can enable you to make other people happier.
It takes time to develop this more unselfish motivation and it's only natural that many people don't have it at the beginning. Buddhism teaches methods for encouraging yourself to want to benefit other people.
http://www.reep.org/gardens/buddhism/eightfold-path.php#top
-----------------------------------------------------------------------------------------------------------------
DO You Have the WILL to Change?
1. Free yourself from those traits that you know are wrong or not ethical. You should be free from ill will and harmless in your intent.
2. What is your intention when you plan to do something in your life or create something for your business.
What kind of materials do you use in your work? Are they recyclables or made yourself or bought from local businesses, or supplies made by the gross in over seas sweat shops? Trying to be aware of what kind of products you're using as supplies in your work shows your motivation.
3. How do you deal with your customers and other sellers can also show your motivation.
Are your prices covering your expenses and supplies etc fairly? Do you create custom pieces and do you ship in a timely manner? Are you concerned with your own work and doing your best or are you bad mouthing or underselling your competition to gain sales?
Commit yourself to the path of good will and harmlessness to others and you will be on you way to being a good business owner.
How do you show right motivation in your business?
Note: This colorful painting is from this Etsy shop Shealeigh